City hit by new COVID cases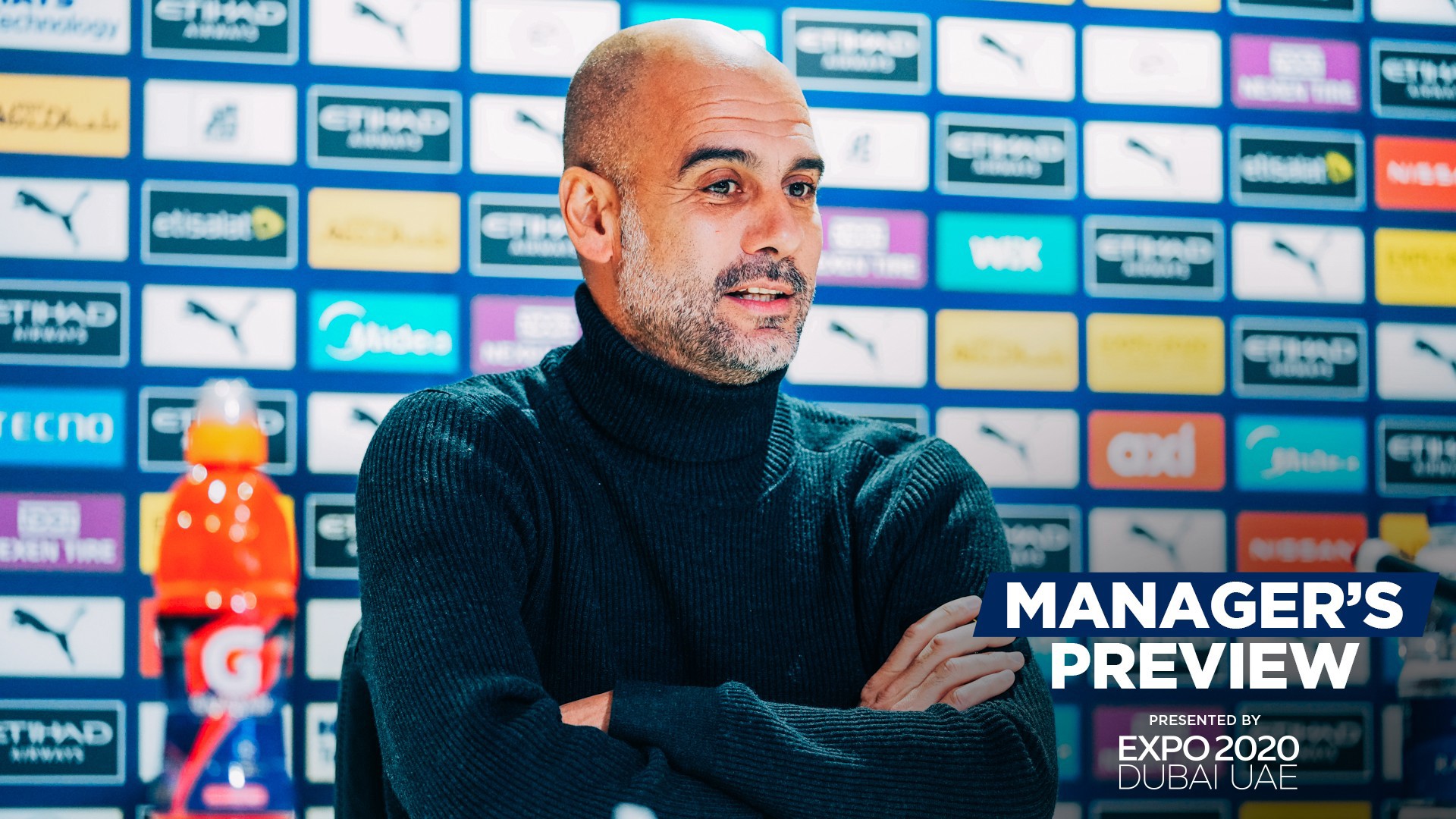 Pep Guardiola says his side have been hit by new cases of COVID ahead of our home clash with Chelsea.
The City boss, who has just returned from self-isolation, was asked if the outbreak reported over the past few weeks has improved and if he will have more players available for Saturday's game.
DOWNLOAD THE MAN CITY APP
But he says while some are back in training, others are likely to be sidelined with the virus.
"No, some people are coming, some people are positive again," Guardiola said.
"When you test negative twice you come back otherwise you stay home in isolation, which happens all the time. [Premier League] clubs over the past three months.
"We have new cases, yes, but we want privacy, I can't tell you [who is out].
"We are used, unfortunately, to managing this situation for a long time. It happened a year or two ago.
"We are adapting and hoping that the cases will be dealt with and the players will come back in good condition.
"I think COVID is all over the world. It's not that in this part of the world there is no COVID. It's not true.
"We had a lot of cases and a lot of injuries. We played at Aston Villa with 11 first team players.
"The last four or five games we have played with academy players on the bench. We are in the same situation as all the other clubs.
"Injuries can be less because our medical service is amazing. But in terms of COVID, we are the same.
"It's not that we're smarter or wiser or that we apply protocols better. When the virus enters the bubble, everyone suffers. There are no exceptions.
great saturday
It's City Football Day on Saturday 15th January!
City fans can savor FOUR games in one day with our men's, women's elite development and under-18 teams in action throughout nine and a half hours of thrilling, beautiful play.
And you can follow all the action live on our official Man City digital platforms.
Liverpool U18 v City U18 in PL U18. Kick-off at 11 a.m. LIVE on CITY+
Aston Villa versus City in the WSL. Kick off at 12:30 p.m.
City versus Chelsea in the Premier League. Kick off at 12:30 p.m.
City EDS against Manchester United U23 in PL2. Kick-off at 7:30 p.m. LIVE on CITY+
CITY+ | SUBSCRIBE TO ACCESS EXCLUSIVE CONTENT
CITY+ subscribers can watch our U18s' trip to Liverpool live at 11:00 a.m. (UK), as well as the Manchester Derby between our EDS and United U23s at 7:30 p.m.
And don't miss the highlights of our WSL game at Aston Villa.
Premier League leaders Pep Guardiola host Chelsea and you won't miss a thing.
Minute-by-minute text updates start in our Matchday Center at 10.30am (UK), while our Matchday Live broadcast starts an hour before kick-off.
Presenter Natalie Pike will be joined in the studio by Shaun Goater and David James, who will provide the usual mix of analysis and entertainment before the game begins.
Our guests will also be answering fan questions throughout the show and you can get involved by WhatsApping +447537186538.
They will meet again at half-time and share their thoughts on the first 45 minutes and again after the full-time whistle for an in-depth debrief, which will include reaction from Pep Guardiola and a player.
During the match, you can enjoy live audio commentary in the Matchday Center as Alistair Mann and Andy Morrison guide you through the 90 minutes.
And, once the final whistle has sounded, the app is the best place to relive all the action.
Game highlights will be available for free at 5:45 p.m. and CITY+ subscribers will be able to watch a full 90-minute replay of the game at midnight.
The best way to follow Manchester City is to download the official app!
Download to your mobile phone or tablet via Apple App Store or Google Play Store, or if you already have the app, just visit the stores and update.
Don't forget to activate push notifications, this way you will receive reminders of everything throughout the day.