Coaching apps meet growing demand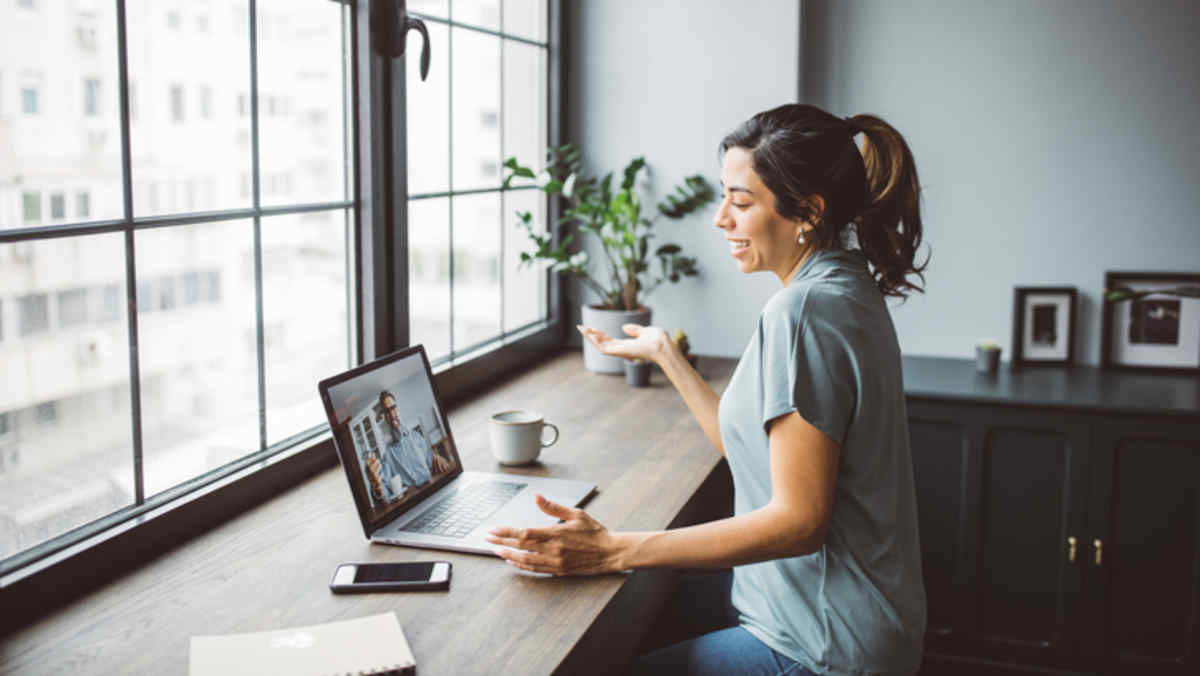 Career coaches have been around for a long time, offering services ranging from helping employees with their personal and professional development, to intervening when employees need course correction, and building executive-level skills to position people in higher level positions.
According to the International Coaching Federation (ICF), which certifies ICF-accredited coaches, there were approximately 71,000 coaches practicing globally in 2019, which is a 33% increase from 2015 figures.
A study by DDI, a leadership consulting firm in Bridgeville, Pennsylvania, indicates that 30% of leaders at all levels say they want more coaching and feedback from their managers than they currently receive. "The use of data and external coaching also scored high across organizations, reflecting leaders' desire to get a more objective picture of their skills," according to DDI.
Coaching has traditionally been a person-to-person activity, but the COVID-19 experience has dramatically changed that. Even though coaching was already provided by phone or videoconference before the pandemic, virtual coaching has exploded since 2020. ICF research indicates that "coaches increased their use of audio-video platforms for coaching by 83%, while in-person sessions are down 82%.
"Coaching apps serve a useful function alongside human coaching," said Laura Barker, career coach at Laura Barker Coaching in Toronto. "Just like in education, the past two years have shown us that online learning works even though many prefer in-person learning."
Technology to facilitate coaching interactions
Bravely is an example of a technology platform that can connect employees to on-demand professional coaching, said Katasha Harley, chief human resources officer for the New York-based company. Harley has over 20 years of human resources experience, primarily in consumer goods and media, and has coaching experience in previous leadership roles in talent development and executive development.
Bravely connects employees to on-demand coaches. "Our coaches are professionals with years of experience and they hold certifications," Harley said. Many people in HR have welcomed this kind of digital platform, she said.
CoachHub is another example of this type of technology. The platform offers access to a pool of certified coaches from around the world who interact with employees through video sessions via web and smartphone. Users also have access to a library of on-demand resources.
Debbie Groves is vice president for North America for CoachHub, which offers about 3,000 coaches. Available in 70 countries in more than 60 languages, CoachHub and its coaching app support the improvement of behaviors that will lead to better results in terms of productivity, retention and engagement.
The platform uses AI to connect people with coaches. "We've used technology and AI in a way that speeds up the matching process for organizations that know they need to be more agile, so that's very relevant today," she said. declared.
"The app's logic uses a mix of artificial intelligence and selected technology to feature three to six trainers. Potential users review each trainer's background and videos to determine a good fit."
Advantages and disadvantages of virtual coaching
Coaching apps can be used in a variety of ways, such as providing feedback, tracking progress and setting goals, said Omer Usanmaz, CEO and co-founder of Qooper Mentoring & Learning Software in Chicago. "Coaching apps are a great way to help someone learn more about themselves and their career. They can also help people stay motivated and on track to achieve their goals."
Digital coaching offers the benefits of convenience, affordability and ease of use, Usanmaz added. Despite its many benefits, however, it recognizes that there are potential downsides.
"A potential downside of digital coaching for employee development is that people may not take it seriously if they use it casually," he said. "It's important to keep in mind that people may be more receptive to feedback given through digital coaching if it's part of a formal career development program."
Barker agreed. "For those who are motivated and computer savvy, coaching apps can work well and can be done at the employee's pace. Once you complete the initial investment in setting up the coaching app, the The cost of running the program isn't very high compared to human coaching so it's scalable, so if your business wants a unique model and you're growing, this might be the way to go. added, "If an employee needs more support, human coaching works better."
"There's nothing quite like talking to someone 'live' about your current mindset, experiences, and where you feel stuck," Barker said. Still, she says she wouldn't neglect coaching apps altogether. These online coaching options will likely continue to exist long after the pandemic, in much the same way as remote learning and working opportunities will. They are not a replacement, but another option to provide choices for employees and employers looking for ways to meet the growing demand for coaching and employee development.
Lin Grensing-Pophal is a freelance writer in Chippewa Falls, Wis.