'Cobalt Blue' Review: A Poetic Representation of Romance, Grief and Society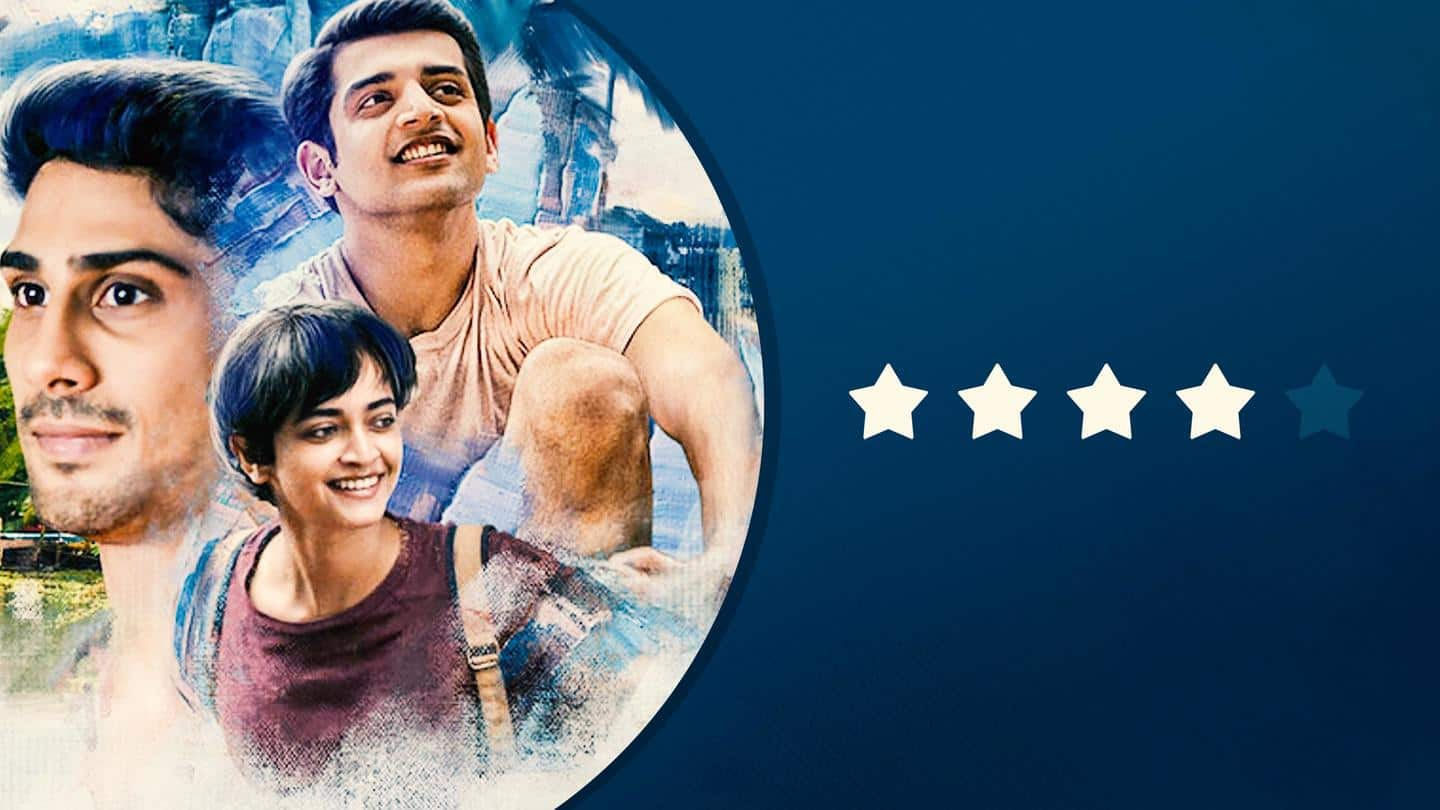 'Cobalt Blue' Review: A Poetic Representation of Romance, Grief and Society
Written by
Shreya Mukherjee
02 April 2022, 19:13
2 minute read
After some delay, director Sachin Kundalkar, winner of the National Film Award, cobalt blue finally airing on Netflix on Saturday.

Based on Kundalkar's bestselling novel of the same name, it stars Prateik Babbar, Neelay Mehendale and Anjali Sivaraman as the lead.

The 112-minute film set in 1996 Kerala is a visual delight that tells us a harrowing and tragically beautiful story.

Here is a detailed review.

Two siblings fall in love with the same man, their paying guest
The story is narrated by Tanay (Mehendale) – one of three siblings from a Marathi family living in Fort Kochi, Kerala.

An aspiring writer, Tanay spends time living inside her head, while her sister Anuja (Sivaraman) is a hockey player who strives to challenge societal norms for women.

They seem to be very united but find themselves in a conundrum when the two fall in love with their paying guest.

Mehendale is a darling as he transforms through the narrative
Babbar – trying out the role of the enigmatic paying guest who doesn't get a name throughout the film – portrays the character perfectly.

With his big eyes and childish naivety, Mehendale is a darling as he drives the narrative and grows to be an embittered man.

Sivaraman's zeal and intent are also translated on screen. Geetanjali Kulkarni, Shishir Sharma and Anant Joshi deliver adequate performances in limited roles.

Directing and cinematography are the real winners here
Although the actors are good, they are not meant to stand out.

Kundalkar's direction, Vincenzo Condorelli's cinematography and visual artists are the real stars here.

The beautiful landscapes of Kerala are carefully presented while playing with "cobalt blue" color in almost every frame.

Have you ever heard of "art inspires art"? After watching this movie, you will definitely be inspired to create or emotionally invest in something.

Investing time in it fills your heart with multiple emotions
In cobalt bluepoetry has been used to comment on the plight of anyone not subscribing to normative sexual expressions.

It shows how suffocating, lonely, and open you can be to being easily manipulated.

With subtle care, Kundalkar also deals with issues of domestic violence and lack of agency among women.

Verdict: The poignant watch gets 4/5 stars.