CrimeDoor app is the worst true crime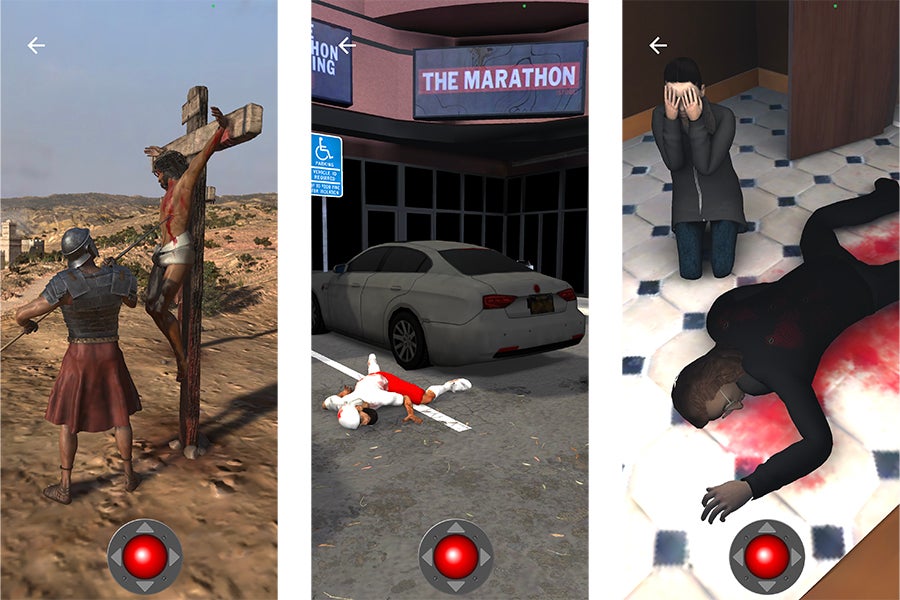 Nothing more grotesque than enjoying virtual death tours of the tragic murder scenes of everyone from John Lennon to Nicole Brown-Simpson to Jesus Christ himself?
I just spent the last 90 minutes visiting the 3D augmented reality murder scenes of Tupac, Biggie, Nipsey Hussle, Nicole Brown-Simpson, and John Lennon. They featured streaks of blood, broken glass, dead bodies and, in Lennon's case, a sobbing Yoko Ono kneeling next to her deceased husband. Oh, and I was there too, digitally inserted…
Which is rude, of course. But that's exactly what the CrimeDoor app makes you feel – disgusting.
CrimeDoor is obviously designed for true crime fans. The app's creators describe it as "a revolutionary news app for the True Crime space", which "provides daily updates, with an unparalleled database of case file content from around the world". They also boast that "CrimeDoor provides geo-targeted case profiles on a map, alerting users to murders, missing persons, and unsolved cases in their area."
But they consider their biggest selling point to be the "revolutionary 3D augmented reality experiences that allow users to investigate crime scenes." Using the magic of 3D and AR, the app lets you walk around and fully explore the locations, settings and details of famous murders. In fact, you can get as close to it as you want. For example, I drove through the Dakota to Manhattan in 1980 and came across the aftermath of Lennon's assassination. I saw the thrown revolver, the fallen reel-to-reel tape, and the murdered body of Lennon, along with the aforementioned traumatized Ono.
When you select a crime scene – like the murder of Nipsey Hussle outside his store in Los Angeles – you can fully explore the digitally realized parking lot as you stand over his corpse. But don't worry, the app suggests, the pixelated blood won't stain your Jordans, despite the vivid recreation of Hussle's murder. You are sure to be left speechless at the sight of the black death.
With Biggie's murder, the moment is made so realistic that you can even position yourself inside his killer's car and witness things from the killer's perspective – as bullets explode from the barrel of his weapon. You are literally here for the murder. There's also the Tupac shooting in Vegas. He did not die there; he succumbed to his gunshot wound six days later in hospital, which you cannot visit. But still, CrimeDoor lets you cruise down the Strip and past Suge Knight for a closer look at a bleeding Tupac.
From there, there's Lincoln's deathbed, the Black Dahlia murder, and most recently, the Menendez brothers – the wealthy twins who slaughtered both of their parents.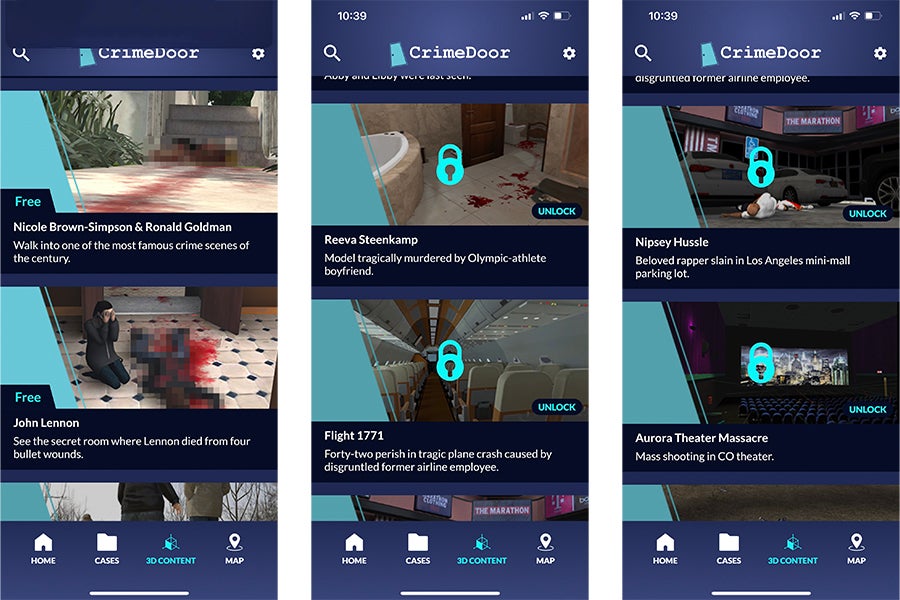 This is all morally repugnant to begin with, but it's made worse by the fact that it's a way to profit from death as tourism (locked premium content costs $4.99 per month). Perhaps more insulting is that the 3D-rendered digital gore makes the grim scenes look even more lifeless and empty than they actually are. In short, it's an extraordinarily crude way to get rid of the growing popularity of true crime. Case in point: CrimeDoor lets you digitally explore the woods where Hae Min Lee's body was dumped, which will later be chronicled in the massive hit podcast Serial.
Needless to say, murder shouldn't be a profit engine for VCs looking to capitalize on the true crime trend.
The only fun part here is how CrimeDoor also has a time travel feature, letting you go around the death of that guy whose murder was like true crime OG – it also spawned a whole new genre of storytelling. Believe it or not, on CrimeDoor you can even witness the crucifixion of Jesus.
For which there are only two words: Holy hell.