Launch of a new on-demand transportation service powered by Via in Lockhart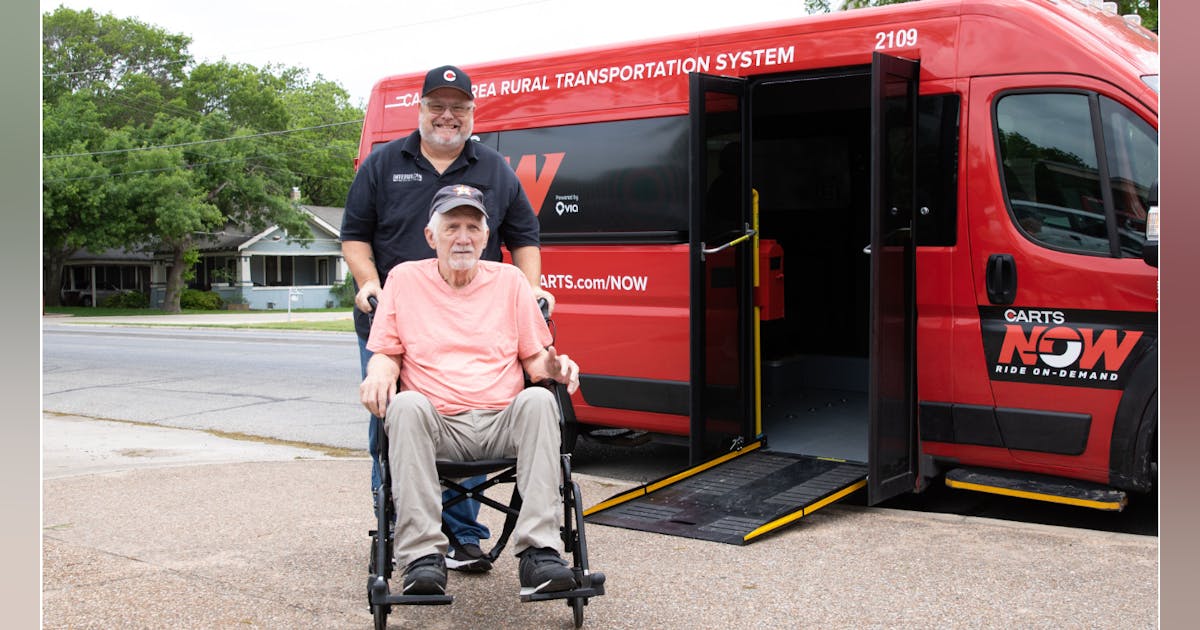 A new on-demand transit service, powered by Via, launched in Lockhart, Texas on May 2.
The Capital Region Rural Transportation System's (CARTS) new service, CARTS Now, follows successful on-demand programs in Bastrop and Taylor. CARTS expands to Lockhart to provide on-demand curb-to-curb rides that allow riders to get around quickly and reliably anywhere within the city limits.
To celebrate the launch, CARTS hosted a ribbon-cutting ceremony with the City of Lockhart and other community partners. Lockhart residents had the opportunity to meet local drivers, look inside the van and learn about additional CARTS services in the area.
"After such a community response to Taylor and Bastrop, we are thrilled to introduce this new on-demand service to the City of Lockhart," said David Marsh, CEO of CARTS. "CARTS Now is changing the way we connect communities through accessible and efficient transportation services."
The CARTS Now service is currently available in the City of Lockhart, Monday through Friday from 7:00 a.m. to 7:00 p.m. As part of a limited-time promotion, CARTS Now will run Lockhart for free to encourage the community to try the new service.
Rides can be requested using an app, which works like a carpooling app. Passengers download the app and can request a ride from the CARTS Now van, set any pickup and destination within the city limits, and have a van come to pick them up within 15 minutes. Rides can also be arranged by calling the CARTS Now line.
"Lockhart is a city on the move; our partnership with CARTS helps keep that momentum going," said Lockhart Mayor Lew White. "CARTS Now provides our community with a simple, yet essential transportation solution to help the citizens of Lockhart reach their destination safely, easily, and efficiently."
The convenient app-based booking option is powered by Via. Via's app uses smart algorithms to match multiple passengers heading in the same direction to provide fast and efficient shared rides without the fixed schedules or routes associated with traditional transit options.