Lulu namaz row: Another defendant detained; two still at large, police say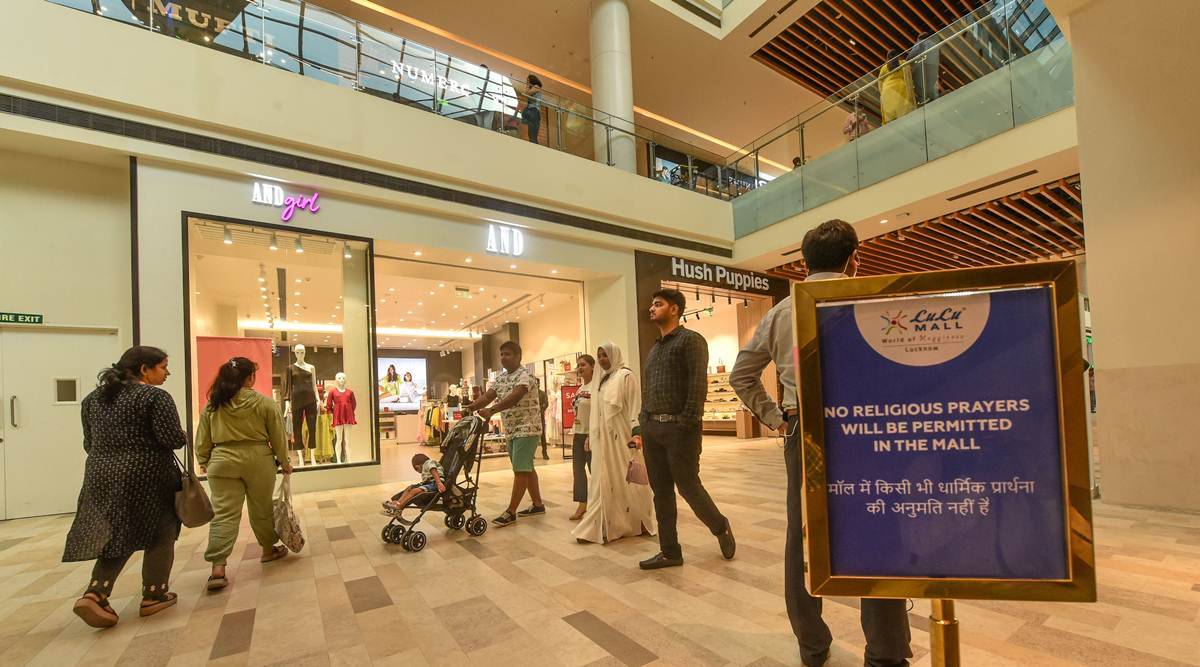 Lucknow Police arrested a 28-year-old businessman for allegedly offering namaz at the newly opened Lulu shopping center without any permission on Saturday morning, bringing the number of arrests made in the case to five. Police said the accused, Mohammed Adil, was among those spotted in the viral video, which sparked allegations of religious bias against the mall's establishment.
Saturday's arrest comes days after police on Tuesday arrested four other people – Mohammad Rehan, Atif Khan, Mohammad Lokman and his brother Mohammad Noman – in connection with the case. All the defendants are currently housed in prison. Lucknow Police Commissioner DK Thakur said: "Two other people charged in the case are still at large. Their identity has also been established.
Built with an investment of Rs 2,000 crore, the Lulu mall opened to the public on July 11, a day after its inauguration by Uttar Pradesh Chief Minister Yogi Adityanath. A day after the mall opened, a video of a group of unidentified people offering namaz inside the premises went viral. After an investigation, Lulu Mall Public Relations Manager Sibtain Hussain filed a complaint against unidentified people at Sushant Golf City Police Station on July 14. A (deliberate and malicious acts, intended to outrage the religious feelings of any class by insulting its religion or religious beliefs), 341 (unjustified restriction) and 505 (statements leading to public mischief).
The namaz video had sparked a social media campaign against the mall, with allegations that it employed mostly members of the out-of-state Muslim community. In response, the mall, part of the UAE-based Lulu Group, released a statement saying "over 80%" of its staff were Hindu.
Two days later, police arrested four people for allegedly trying to enter the mall to recite Hanuman Chalisa in response to the video. They were sentenced for breach of the peace.