Marketing analytics paves the way for Chinese companies to go global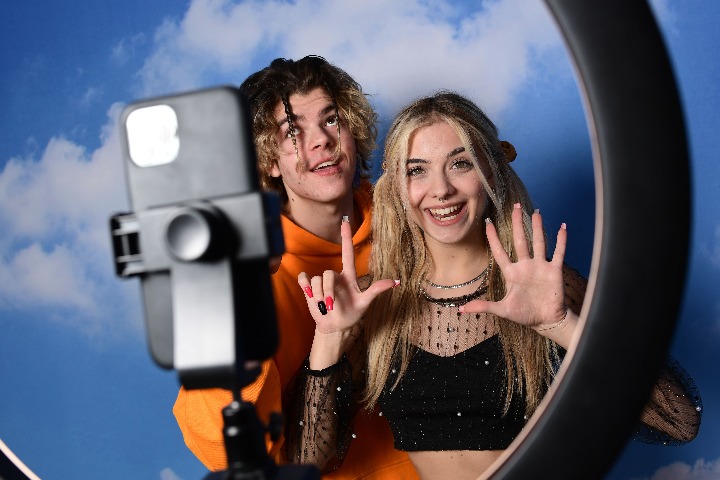 As more Chinese companies go global, AppsFlyer, an Israeli mobile marketing analytics company, sees great opportunities to help Chinese companies resonate better with overseas users by taking full advantage of mobile marketing technology. mobile marketing analysis.
Wang Wei, general manager of AppsFlyer Greater China, said the company has developed a strong customer base in the country. "We have around 70% market share in the global marketing analytics segment, and the corresponding figure for the Chinese market is around 80%.
More than half of AppsFlyer's customers in China are game advertisers, both in terms of quantity and revenue they bring to the company, he said.
"Game companies are among the first Chinese companies to explore overseas markets. We noticed their efforts even before 2010," Wang said, adding that they are very stable regardless of whether the economy is good or times are bad. difficult, like during COVID. -19 pandemic, and AppsFlyer's revenue from games continues to grow.
According to Wang, the other half of his clients are Chinese companies that are at the forefront of global trends, which have changed over time.
"Whether it's fintech companies or short videos, Chinese companies are growing rapidly," Wang said.
Currently, cross-border e-commerce companies are also an active force in exploring overseas markets by selling Chinese products to consumers online. They don't just market their apps to overseas buyers, but dedicate themselves to solving local logistics issues, which are more time-consuming and difficult.
Alibaba, for example, said it had invested heavily to introduce its Cainiao supply chain and tracking system to 152 countries and regions. The ability to let consumers know where a package is and when it will arrive in logistically challenging environments is essential.
As Chinese companies expand their influence overseas, some of them are pushing towards the competitive platforms of global ad networks, according to AppsFlyer's 14th edition of its Performance Index, an industry report that ranks the top media sources in mobile advertising. The report analyzed a total of 610 media sources, 25 billion app installs and over 18,000 apps from July to December 2021.
Chinese ad platforms Bigo Ads, Transsion and Simeji, for example, have grown rapidly, occupying the top three spots in the global Android growth index, according to the AppsFlyer report.
"The three Chinese advertising platforms have risen rapidly, in part because it is convenient for Chinese advertisers to communicate with them. But it also reflects the fact that these platforms, which have amassed large user bases, have began to step up their efforts to turn traffic into revenue," Wang said, adding that they are still in their early stages and traffic is not expensive, which encourages both Chinese and foreign advertisers to spend money. money to market their products on these platforms.
TikTok For Business, an advertising service from Chinese short-video company TikTok, has performed extremely well this year, ranking second in the power and volume rankings for engagement for non-gaming apps, as well as second in the ranking of the power of in-game in-app purchases. It is second only to Meta, Facebook's parent company, in this ranking, according to the AppsFlyer report.
Wang said he witnessed the rise of TikTok as an attractive advertising platform globally. At the end of 2015, when Bytedance, TikTok's parent company, started exploring overseas markets, Wang visited its overseas business team which had only a few dozen workers.
Later, Bytedance had huge success with TikTok. During the process, AppsFlyer has maintained very close technical and business cooperation with Bytedance, Wang added.
"Currently, AppsFlyer is seeing double-digit revenue growth in China," Wang said. "In the future, in addition to mobile Internet companies, more Chinese enterprises in traditional industries will go global. It may take time, but it will be a big tide."
In December, AppsFlyer unveiled a privacy cloud service in collaboration with US chip giant Intel that can help Chinese companies go global by sharing data.
Amid the COVID-19 pandemic, Chinese companies continue to expand their business overseas, despite difficulties, according to a report by Google and Kantar Group, a data analytics and brand consultancy firm. .
Annabel Lin, general manager of China Solutions Specialists and Asia-Pacific International Growth at Google, said in a statement earlier that Chinese companies that have invested in building their brands can achieve sustainable growth and quality and finding resilience. During difficult times, these brands have managed to stay the course and increase their trust and relevance with consumers around the world.