Prime Minister announces 3 million rupees for Baluchistan relief workers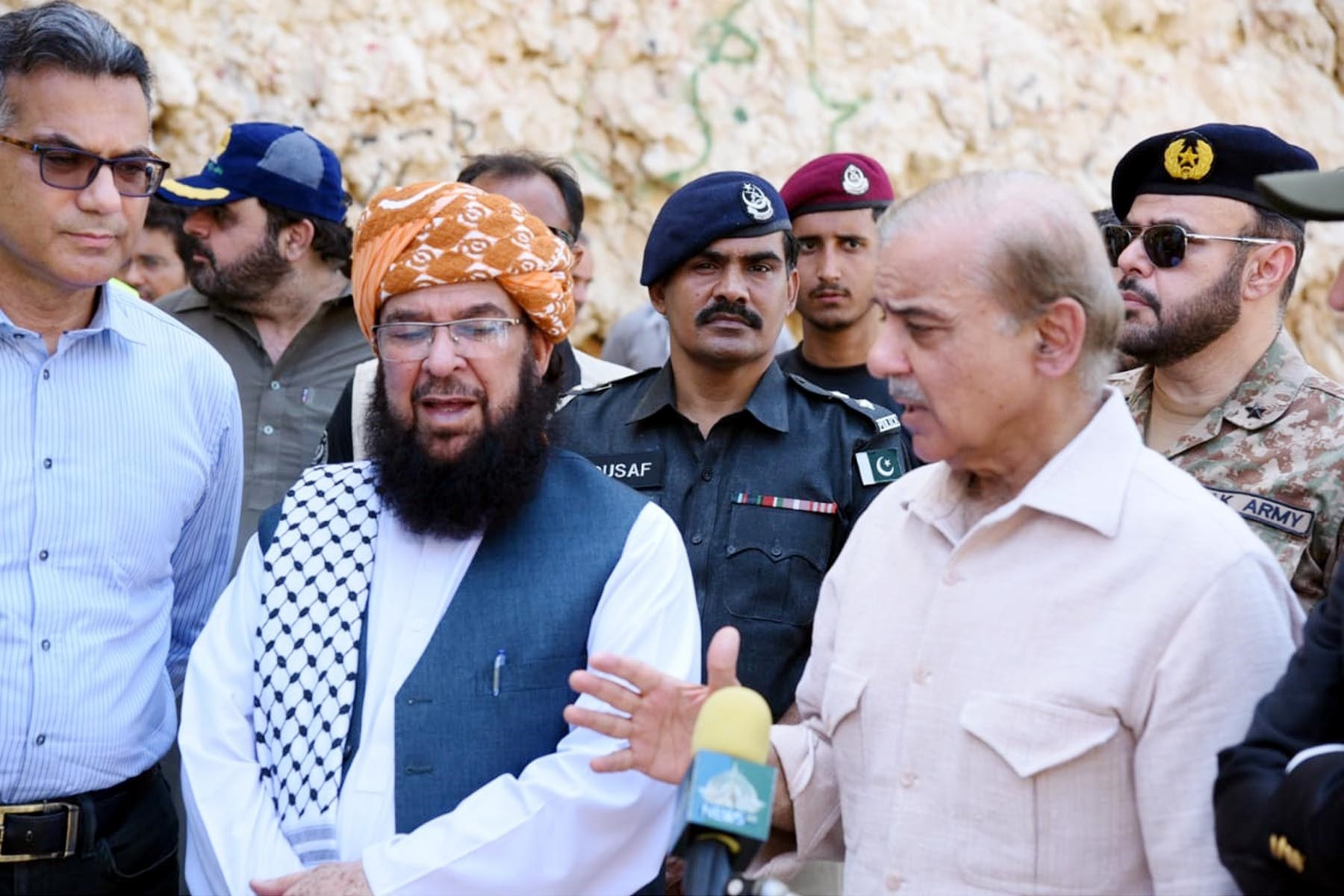 WHAT:

Prime Minister Shehbaz Sharif on Sunday announced 3 million rupees for flood relief in Balochistan's Kashhi region.
The Prime Minister made the announcement during his address to the media, after reviewing the rehabilitation efforts of the flood-hit Bibi Nani Bridge in the province.
During his speech, he asked the Chief Minister of Balochistan Abdul Quddus Bizenjo and the Secretary of the National Highway Authority (NHA) to give the prize money to the deserving workers.
He also strictly instructed them to distribute the amount based on merit.
Shehbaz added that the Chief Minister also announced a cash prize of Rs 2 million for the workers.
He said: "A total prize of Rs 5 million will be distributed to aid workers who worked day and night to restore the bridge."
Lily Manchar Lake cut to release water pressure
The Prime Minister hailed the efforts of the workers who worked tirelessly to restore traffic on the Bibi Nani Bridge in the Kacchi region of the province within eight hours.
"I want to tell the nation that when calamity strikes, the whole nation stands together," he said.
"This is how a nation emerges from a calamity," he added.
Shehbaz reviews rehabilitation works
Prime Minister Shehbaz arrived in Quetta for a one-day visit earlier today to review relief activities in flood-affected areas of the province.
He also visited the Kacchi region of the province to review the rehabilitation works of the road and railway infrastructure affected by the floods.
Prime Minister Shehbaz received a detailed briefing from NHA President Khurram Agha on the flood-affected roads in Balochistan and the ongoing rehabilitation works on his way to the Bibi Nani and Pinjara Bridge Link Bridges.
It is pertinent to note that the Pinjara Bridge was completely washed away by the floods.
During his previous visit to the province, the Prime Minister announced a grant of 10 billion rupees for flood victims in Balochistan.
He had also called on wealthy people to rise to the occasion and join in the relief efforts.
Read more Prime Minister Shehbaz visits flood affected areas of KP, Mohmand Dam
Balochistan has suffered greatly from eight monsoon episodes, of overwhelming magnitude and severity. It swept away the survivors' friends and relatives, their livestock, their homes and their crops.
Director General of the Provincial Disaster Management Authority Saleh Nasar said relentless heavy downpours, uncontrolled water surges and gushing torrents on the hills had so far claimed around 250 lives and thousands of lives. injured and displaced.
The disaster left some 61,718 damaged homes, 145,936 dead animals and around 190,000 acres of farmland badly affected.
The province is almost cut off from Punjab, Khyber-Pakhtunkhwa and Sindh due to the collapse of bridges over Quetta-Zhob-Dana Sar-Dera Ismail Khan Road, Quetta-Loralai-Dera Ghazi Khan, Quetta-Khuzdar-Karachi and Quetta- Sibi-Jacaboard Routes.