Realme Pad Mini review: A well-balanced tablet for basic use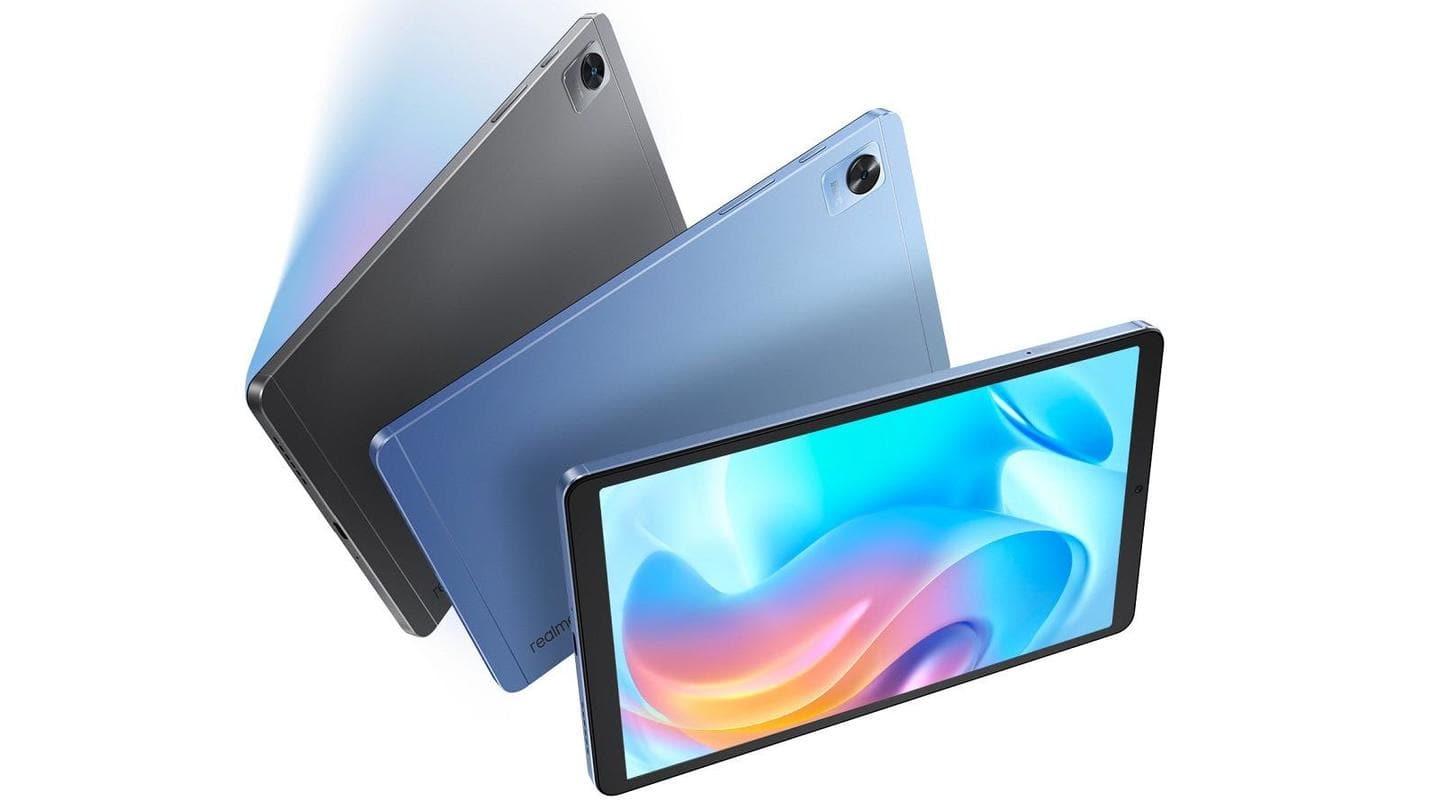 Realme Pad Mini review: A well-rounded tablet for basic use
June 15, 2022, 10:14 a.m.
8 minute read
Earlier this year we reviewed the Realme Pad, the company's first Android tablet, and liked what it had to offer at a reasonable price. The company is now looking to make things more affordable in the segment with its second offering we have for review today, the Realme Pad Mini. It's obvious that some sacrifices have to be made to cut costs, and one can only hope the company hasn't cut too much in doing so.

A large screen is great for online classes and group calls, but it can feel overwhelming to some and also affect portability. This is where a more compact tablet still has its place in the ecosystem. Let's see if the Realme Pad Mini has anything new to offer, how it works and if it offers better value for money than its big brother.

Specifications, key features
The basics are covered, but keep your expectations in check
Realme switched from a MediaTek Helio G80 SoC to a relatively less powerful Unisoc T616 chip on the Pad Mini, which is reasonable for a budget tablet. You have the choice between 3 GB of RAM and 32 GB of internal storage or 4 GB of RAM with 64 GB of storage. Storage can be expanded up to 1TB with a micro-SD card, which is a good option to have on a tablet.

Apart from the memory card slot, the LTE variant has a 4G SIM slot for calls and mobile data. You get Bluetooth 5.0 and dual-band Wi-Fi with support for both 2.4 GHz and 5 GHz networks. Given the Mini suffix, we expected this tablet to have a smaller screen and it does. The Realme Pad Mini has an 8.7-inch LCD screen with a resolution of 1340 x 800 pixels and supports 16.7 million colors. Peak brightness figures were not given.

There are two cameras – a 5MP module located on the front and an 8MP shooter on the back of the tablet. As is the case with most tablets, the rear camera is more of a utilitarian thing than for serious photography. Unlike the Realme Pad, the front camera doesn't have a wide 105-degree field of view, but you do get a modest 77-degree FOV. You get face unlock as well as the usual pattern and number unlock options. This tablet has two speakers, one on either side of the screen, and they're pretty loud.

Sleek design, sturdy build quality but dull display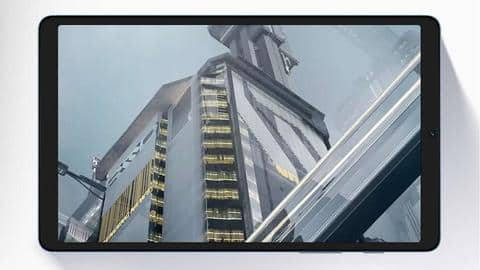 Although the company has cut a few corners, it has retained its big brother's sleek design. The Realme Pad Mini is quite sleek, and the metallic gray aluminum unibody looks great. Although no less than 7mm thick this time, 7.6mm is quite thin. Thanks to its small size, it is 15% lighter at 372 grams. The weight distribution is good and it doesn't feel too heavy to hold. The bezels are still visible, but acceptable for a budget tablet.

Unlike its predecessor, the front camera is placed at the top of the screen in the center of the shorter edge of the tablet. So you're supposed to have video calls in a vertical orientation (portrait mode). As one would turn the tablet horizontally to watch videos, the Dirac-certified speakers are placed on either side of the screen in landscape mode. I think it's a more practical design. A power button, volume rocker, USB-C port, SIM/micro-SD card tray, and microphone sit around the edges of the tablet.

The Realme Pad Mini's screen offers good viewing angles. However, the screen is extremely reflective and you have to push its brightness to the maximum outdoors. There's no mention of scratch-resistant glass or oleophobic coating to protect the screen from scratches or smudges. Although there were no scratches during testing, it does attract a lot of stains.

While there's nothing wrong with the screen size, the resolution is lower than I would have liked. Contrast and color reproduction are good but the display is not very sharp due to the low pixel density. Text and videos are soft to the touch. Since the display is the most important aspect of a tablet, Realme should have stuck with Full-HD resolution here.

Close to stock Android UI, heavy duty battery backup, not so fast charging
This tablet runs Android 11 with Realme UI for Pad. This UI is the same as what you get on Realme Pad and looks a lot like stock Android. The user interface is clean, smooth, and nearly bloatware-free, giving us very little to complain about. Most of the pre-installed apps are Google services as well as kid-friendly apps like Kids Space and YT Kids. In fact, if this tablet is intended to be used primarily by children, it can be configured accordingly during installation.

The only real complaint here is that the UI still feels like a phone UI and there are no real optimizations for a tablet. So much so that even the operating system sees the tablet as a phone, and you get messages suggesting that your phone has been set up and ready to go. This is Realme's second UI-based product and it was about time the company tweaked it a bit.

The Realme Pad Mini is equipped with a 6400 mAh battery which allows it to operate for more than two days of moderate use with a few hours of content viewing on OTT platforms, two hours of reading / browsing and a half video call hour per day. With a lighter load, it can easily exceed three days. Just like its predecessor, it supports 18W charging and the bundled charger takes just under three hours to fully charge it, which can't be called that fast at this time. The tablet supports reverse charging and can be used as a power bank to charge other devices.

Acceptable performance for basic tasks but stutters under heavier load
Normal day-to-day operations on the Realme Pad Mini are pretty smooth unless you have too many apps open at once. The Unisoc T616 chip and 4GB of RAM can easily handle tasks like browsing, reading, audio-video playback and video calling. You can also play casual games on it, but don't bother with graphics-intensive games here as the Mali-G57 GPU isn't designed for that kind of load.

Like most budget tablets, the Realme Pad Mini is not intended for content creation and better suited for content consumption. Surfing the Internet or reading e-books is perfectly acceptable. You also get multiple viewing modes such as Reading, Night and Dark for better eye comfort. Reading Mode tries to make reading more soothing by simulating the texture of book pages (not as good as an actual Kindle though). Night mode can reduce screen brightness to 2 nits when reading in the dark.

The front camera is decent enough and video calls work well despite the not-so-wide FOV. The rear camera here isn't for photography enthusiasts, but for basic use where color accuracy and detail aren't a priority. The LTE variant of this tablet lets you add a nano SIM and make voice calls. You can either use the built-in microphone and speakers or a Bluetooth headset if you're looking for privacy or better sound quality.

Besides reading and browsing, video streaming is probably what people will use the most on this tablet. Although the video quality is passable, the lower resolution reduces the overall experience. The pair of built-in speakers are quite loud and do a pretty good job. They're not Dolby Atmos compatible, but that hardly matters on the tablet speakers. As it's an Android tablet, it lets you cast content from Chromecast-enabled apps to Android TVs or displays with Android TV or Google TV dongles.

You get what you pay for, but it could have been better
The Realme Pad Mini can be had from Rs. 10,999 for the Wi-Fi only variant with 3GB of RAM and 32GB of storage, with the top-end Wi-Fi + LTE variant with 4GB of RAM and 64GB of storage sold for Rs. 14,999. Although the performance is not top-notch, the price is quite competitive for what it offers.

You get an affordable Android tablet that supports the basics like audio-video consumption, reading, browsing, and video calling. Add to that a clean bloatware-free user interface, sleek design, and robust battery backup, and you'll get what you pay for. If you feel the need for a larger, higher resolution screen for a better viewing experience, you should spend a bit more and buy the Realme Pad instead, which starts from Rs. 13,999 and up.

Realme Pad Mini review: At a glance
Exam:
Realme's new compact tablet is a slimmed down version of the Realme Pad, not only in size but also in performance. However, it is perfectly usable for basic tasks.
Good product:
A good tablet for basic use
Robust construction, elegant design
Bad things:
UI still not optimized for tablet
Camera quality is below average