Stay Connected with the Air Force Marathon App > Air Force Materiel Command > View Items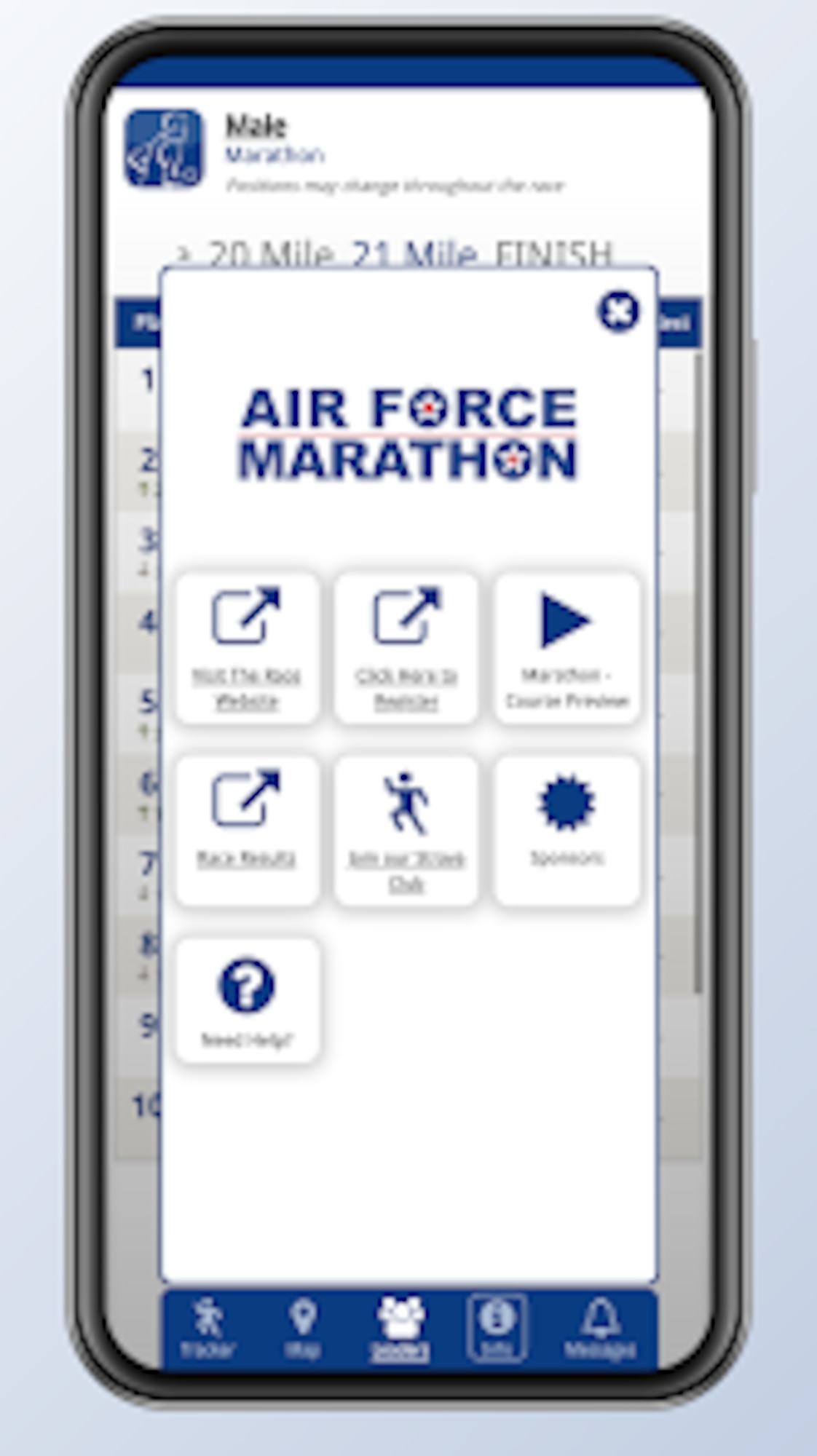 WRIGHT-PATTERSON AIR FORCE BASE, Ohio –
The Air Force Marathon app is another way for race organizers to enhance the experience for all attendees, including runners, spectators, and volunteers, with an informative and interactive way to participate in the Air Force Weekend. Marathon strength.
"Our goal with the app each year is to always give our participants and spectators the knowledge they need to have a fun and stress-free race weekend," said Rachael Ferguson, Air Force Marathon Director. .
She said the app was revamped this year to improve the ability to track your favorite runner.
Spectators, family members and friends can also use the app to track the progress of marathon and half marathon runners on the course. It offers SMS, social media, or email notifications when runners pass designated waypoints on the course and provides anticipated arrival times.
To access these features, just tap on the "Runner Tracker" icon, enter some information and choose the preferred way of notification.
Runners can also check their race results via the app in two ways: by tapping the results icon and entering their bib number or by using the integrated QR code reader to scan it on the bib.
Competitors can also personalize their experience by creating an optional profile and connecting to advanced features such as viewing the mapped course of the specific distance they run, race leaders, marathon app information and event messages. However, login is not required and all functions will work without it.
The app is free for runners, spectators, volunteers and the general public. It works on Apple and Android devices, including tablets and laptops. It can be downloaded from the Apple App Store or Google Play.