The ShareHub app takes you on a journey through the Kenya stock market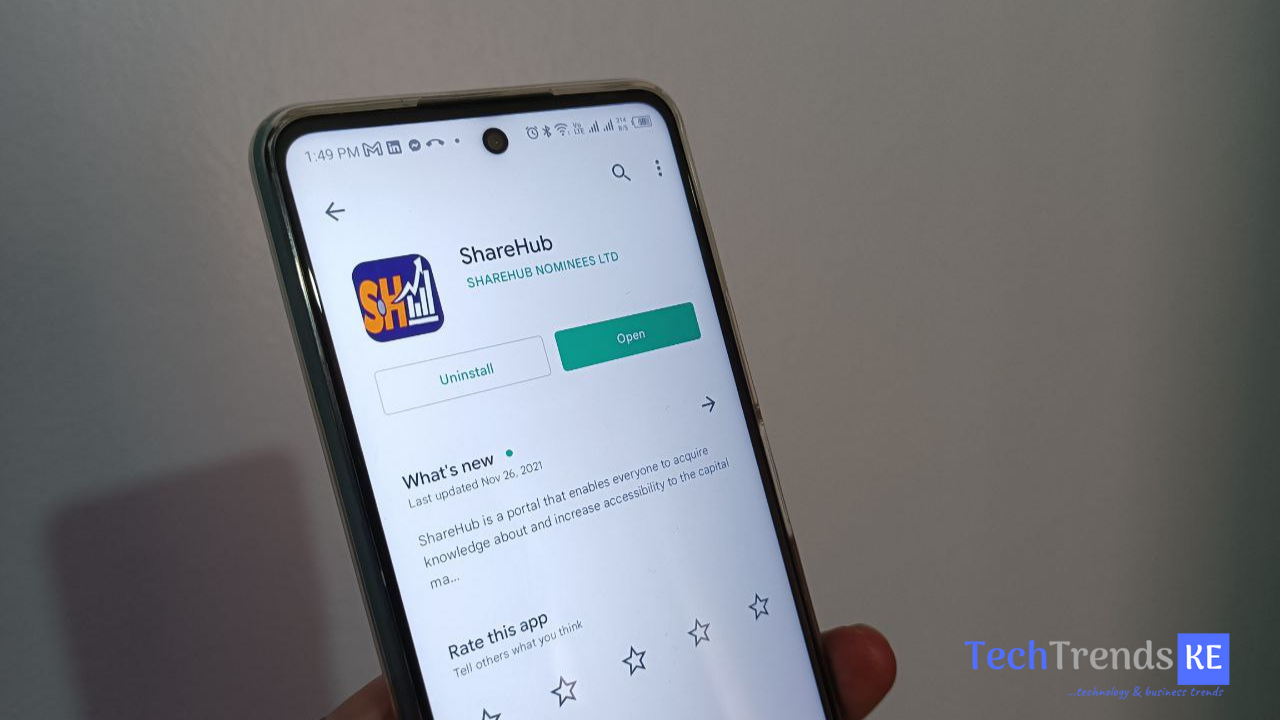 ShareHub App: Investing is one of the topics that comes to mind every day. Having an investment portfolio can help you reach your short and long term financial goals.
It could be something like building your retirement home, paying college fees for your children, building commercial houses, buying land, investing in stocks, etc. With that in mind, you may be wondering where to really start and how do I get started on my journey / investment plan?
In this article, I will talk to you and introduce you to ShareHub, a new mobile application which has recently been introduced to the Kenyan market. Available on Google play store, Sharehub teaches you how to invest in the stock markets with easy to understand information.
the ShareHub app will take you on a journey through the stock market and give you the confidence to start investing. It will allow you to acquire knowledge and increase accessibility to capital markets in Kenya.
"We are committed to providing you with the best learning, gaming and investing experience with an emphasis on ease, accessibility, information and security," the company says. ShareHub empowers an active capital markets industry with broader investor knowledge and participation. Our aim is to generate interest in the capital markets through educational games and to enable the wider market to own stocks and maximize the return potential of those stocks. "
The ShareHub application – Registration
As I mentioned before, the app is available on Playstore and you can download it here.
Once you have downloaded it, you will be greeted with a welcome screen with a 'Create Account' and 'Login' option. Since you will be a new user, just create a new account. Once you have selected 'Create Account', you will need to fill in some details including your names, email address, and phone number. Select confirm.
An account creation email will then be sent to you for further instructions. Click on the link provided and use the verification code provided to verify your account.
A new email will then be sent to you with a new password. Use the password and email address to log into your account on your smartphone.
Once logged in, a new page will appear showing you new ways to trade the stock markets using the ShareHub app. This includes playing games, learning market information and the latest market updates, and then investing.
Under the ShareHub game has this option they call Wazito Shares Challenge. This game simulates the market by providing opinion pieces and press releases that will trigger market reactions and price changes. The game has three levels – beginner, intermediate and advanced level.
Then there are the 'Jikuze Quizzes' which will help you learn or refresh your memory about investing and better understand the stock market.
The Market Information page has all the information you need about the current stock prices of different companies.
The investment option allows you to make deposits into your wallet and the best thing is that you can do so directly from your M-Pesa. The maximum you can deposit is 150,000 Ksh. You also have the option of depositing into a bank account.
You can also withdraw using different methods namely EFT, M-Pesa and RTGS. You will also receive your statements by email.
The bottom line is that the ShareHub app gives you knowledge on how to invest and build your wealth. Download the app here today and develop your investment skills.
Follow us on Telegram, Twitter, Facebook, or subscribe to our weekly newsletter so you don't miss out on future updates. Send advice to [email protected]