White Sox's La Russa blamed for Game 1 loss to Cleveland – NBC Chicago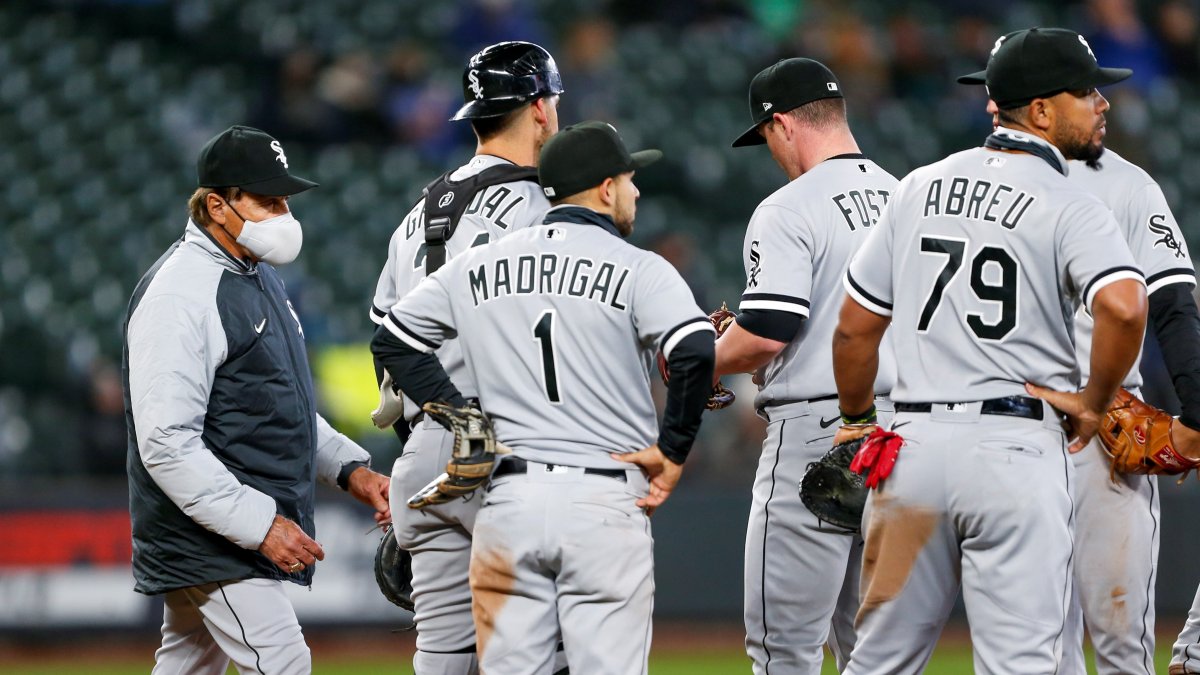 Sox's La Russa blamed for Game 1 loss to Guardians originally appeared on NBC Sports Chicago
the Chicago White Sox hadn't played a game since dropping out of the series finale against the Tampa Bay Rays on Sunday, April 17.
Three days later, in the first of a doubleheader against the Cleveland Guardians, it showed.
The first inning for the Sox was a sign of things to come as they made two errors on seemingly routine plays. Tim Anderson's throw pulled Jose Abreu out of the bag for the first error, then a low throw from Jake Burger that Abreu couldn't catch on the backhand resulted in the second.
By the time the bottom of the inning was over, the Guardians were leading 10-0. The Sox finished with four errors in the game en route to an 11-1 loss.
It was a nasty loss for the Sox, and one that manager Tony La Russa took all the blame for.
"So I'm taking the heat for that," La Russa said. "It's a common problem when you have the day off and you have to push. We weren't ready to play early and it's my job to do that.
Dallas Keuchel, who suffered the loss, relieved his manager.
According to Chicago Sun-Times, Keuchel said: "I mean, it's just a manager taking the blame. I knew we were gonna be in a dogfight [with Shane Bieber pitching for the Guardians]. So I tried to do the best I could. Looking back, a lot of guys would probably say "I wish I could have done better", but that's the way it is. You need to move on.
After the performance, it's fair to say there's a lot of blame to be had. For a team as good as the Sox, playing sloppy defense and giving extra outs to an opponent is going to come back to bite you more often than not.
Game 2 provides another opportunity for La Russa to get their team ready to play and the Sox to earn a split in the doubleheader.