Why Christine Brown left Robinhood for an NFT app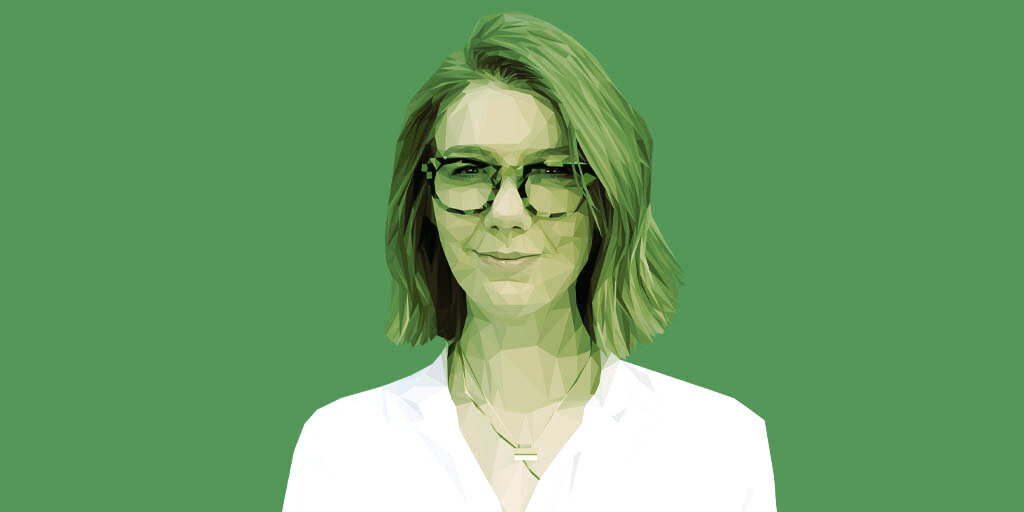 Robinhood has had a rocky run in the crypto industry.
The fast-scanning stock trading app launched in 2013 and didn't add crypto for five years. It started with Bitcoin and Ethereum trading only in February 2018, then in July added Litecoin, Bitcoin Cash and Dogecoin – and had a major backlash for the latter. (Throughout the 2021 crypto surge, DOGE was a drug for Robinhood until it became an albatross.)
Since then, it has added Bitcoin SV, Ethereum Classic, Compound, Polygon, Solana, and Shiba Inu, bringing the total number of supported coins to 11.
Christine Brown was there for it all. The former Googler joined Robinhood in 2017, before he had ever dabbled in crypto, then became its first Crypto COO in May 2021 and grew the crypto team from five to 100 people in a year.
At the end of March, she left the company and is now co-founder and COO of Floor, an NFT portfolio tracking app that announced an $8 million funding round this week.
Robinhood has certainly had its own issues, including an appalling 56% stock drop this year, but many might still wonder why an executive would leave a publicly traded financial services company with a market capitalization of $6.5 billion. for an NFT application.
Brown explains the jump on Decrypt's GM's latest podcast, saying she's left a place that only serves financial investment for an industry that she says goes far beyond that.
"I think a lot of people see a very small part of the NFT space today, and they think, 'Oh, this represents speculative trading or financial positions.' That's where you might see an overlap with the Robinhood brand," Brown said. "But I think NFTs will actually power an immense number of use cases, from things we already know like art, ticket subscriptions, to things we don't know yet.
"We're so early, and there's so much that can be built on this initial use case, that to me it actually feels a lot bigger than just an investment vehicle, and that's where what Robinhood was all about," she added.
Brown said she was all about NFTs and cited We3's popular comparison to the very early days of the internet, with pickaxes and shovels still being built and sold, and skeptics still unable to see. the whole situation.
"Whether you would have told those upfront builders that i would use this to get a taxi to take me somewhere, and i wouldn't have to flag it down, i wouldn't have to pay cash for it, they might be a little surprised that's what they were building for at the time," Brown said. "And I think that's what we'll see with NFTs as well.
While touting the potential of NFTs, Brown also touched on Dogecoin and Robinhood's tumultuous experience with DOGE trading on its app last year.
"Dogecoin had a moment last year on Robinhood's platform, and a lot of people were like, 'It's a meme coin. Why support her? Why trade it? It's a bad thing for crypto in general,'" Brown said. "And I actually think he's gotten a bad rap, and in a lot of ways he's not getting the credit he deserves for helping people on board in space.
She continued, "Dogecoin, at the time, made it very easy for people to say to themselves, 'Yeah, that's for me. It's a coin with a dog on it, and I can start with $1, and I can just try it out and see what happens and dip my toe in it and go from there. And I think in many ways NFTs are that, but on a much bigger and grander scheme, because there are more use cases beyond just financial speculation."
Brown also named his favorite NFT collections and gave him predictions on what will happen next in the crowded NFT space as well as the competition between exchanges like Coinbase and FTX and fintech apps like Robinhood, PayPal and Square.
Listen to gm podcast full episode and subscribe wherever you get your podcasts.
Want to be a crypto expert? Get the best of Decrypt straight to your inbox.
Get the biggest crypto news + weekly digests and more!